At Massar International, we remain committed to the continued development of best practices that ensure earning our clients' and partners' trust every day.MASSAR has worked diligently to develop an extensive range of local, regional and international partners, which makes us proud of this first-class business network. Our relationships are built on trust and cooperation, sharing common objectives in cultivating sustainable economies that benefit our communities. Together with our partners, we offer a wide-range of real estate, financial, technological and development services solutions to the markets we serve.
Chemonics International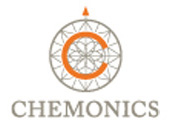 Chemonics is an ISO-9001 certified international development company. For more than 37 years, Chemonics has partnered with local and international organizations to promote socially and economically meaningful, lasting change around the world. Chemonics delivers a wide variety of services to support its mission around the world, ranging from program design, implementation and project management, capacity building, performance management and evaluation, and knowledge management and communication. For more than 15 years, Chemonics has been working with Massar on most of the development projects in Palestine targeting government institutions, community organizations and private sector associations and companies.
Chemonics' approach to program design is research based, focusing on local ownership and private sector buy-in when appropriate. Its corporate standards for project excellence, AIMS, are organized under the four components — Achieve, Innovate, Measure, and Share. AIMS defines and describes processes and procedures that enable, enhance, and ensure that project performance leads to the development impact that every Chemonics project is expected to achieve. The company designs data collection processes that help to ensure projects are meeting targets and measuring their successes. Chemonics programs emphasize local capacity building for staff and partners. Working both home office and field-based staff, Chemonics seeks to generate, share, and maintain knowledge, as well as document lessons learned across regions and technical areas. Visit Website
---
Qatari Diar

Qatari Diar Real Estate Company was established in 2005 by the Qatar Investment Authority, the sovereign wealth fund of the State of Qatar. Headquartered northeast of the capital, Doha, on the coast of the Arabian Gulf, Qatari Diar was entrusted to support Qatar's growing economy and to coordinate the country's real estate development priorities. Its vision is for real estate that improves quality of life and contributes to the community. The company's first project, Lusail City, was launched in December of that year and quickly went on to gain tremendous praise for its innovative approach to real estate. The progressive, self-contained city is the largest single development to be undertaken in the State of Qatar. Qatari Diari has been working with Massar International on building "Rawabi", the first Palestinian planned city.
In November 2009, Qatari Diar reached another significant milestone in its history with the establishment of the Qatar Railways Development Company. This company was created to bring Qatar's vision for developing Qatar's extensive national railway network and the region's first fully integrated railway system to life. Parallel to its significant infrastructure developments within Qatar, the company has been committed to bringing the Qatari Diar vision to the international stage. Today, Qatari Diar has established itself as one of the world's most trusted and respected real estate companies because of its commitment to quality, local community, partnerships and hallmark sustainability. As of January 2012, Qatari Diar is capitalized at US$4 billion and has more than 49 projects in planning or development planning in Qatar and in 29 countries around the world with a combined value of over US$35 billion. Visit Website
---
U.S. International Development Finance Corporation (DFC)

U.S. International Development Finance Corporation (DFC) is the U.S. Government's development finance institution, primarily responsible for providing and facilitating the financing of solutions to the most critical challenges facing the development of lower- and middle-income countries. DFC achieves its mission via providing tools like debt financing, political risk insurance, equity investments, technical assistance, and support for emerging market private equity funds. Projects supported by DFC build critical infrastructure and expand access to key services such as energy, healthcare, technology, and small business financing while adhering to high standards, respecting the environment, in addition to human and workers' rights. DFC also provides financing for small businesses and women entrepreneurs in order to create jobs in emerging markets. DFC is an anchor investor in Siraj Palestine Fund One, the first private equity fund in the history of Palestine, managed by Siraj Fund Management Company, a subsidiary of Massar supporting the growth and development of private sector in Palestine. Visit Website
---
Soros Economic Development Fund (SEDF)

The Soros Economic Development Fund (SEDF) supports economic development in post-conflict countries and in nations transitioning to democracy. It promotes economic opportunities and access to information, products and services for underserved populations. SEDF invests in sustainable businesses or initiatives that strive to alleviate poverty by creating jobs and revitalizing deteriorating communities. It is a nonprofit private foundation that is part of the Open Society Foundations, a network of charitable foundations created by investor and philanthropist George Soros. Established in 1997, SEDF has over $200 million in investment capital and employs 15 people in New York, Budapest, Freetown, Johannesburg and Nairobi. SEDF is an anchor investor in Siraj Palestine Fund One; the first private equity fund in the history of Palestine, managed by Siraj Fund Management Company, a subsidiary of Massar.

SEDF focuses on three primary sectors: financial services, agribusiness and logistics. Historically, the Fund concentrated on investments that broadened access to financial products and services for underserved populations, with an emphasis on expanded access for micro, small and medium enterprises (MSMEs). Recently, SEDF broadened its scope to include agribusiness. SEDF believes that the agriculture sector has one of the greatest potentials to assist the rural poor by generating jobs, increasing food security and improving income levels. The goal is to invest along the value chain—from seed to market delivery.

To leverage its work and create greater impact in the financial services and agribusiness sectors, SEDF invests in logistics projects that improve the flow of goods and information. For instance, in the case of agriculture, this could include investments along the agriculture value chain such as access to refrigeration, transportation and post-harvest processing.SEDF is further expanding its scope to include both fund investments and innovative technology platforms that enable wider access to information and services for its target populations. Investments amounts range between $500K and $10 million.
---
Kuehne + Nagel

Over its 120 year history, Kuehne + Nagel has evolved from a traditional international freight forwarder to a leading global provider of innovative and fully integrated supply chain solutions. Since 1890, when the business was founded in Bremen, Germany, by August Kuehne and Friedrich Nagel, Kuehne + Nagel has grown into one of the world's leading logistics providers. Today, the Kuehne + Nagel Group has more than 1000 offices in over 100 countries, with over 63,000 employees. Its key business activities and market position are built on the company's truly world-class capabilities. Kuehne + Nagel is financially strong, stable and independent. Its global logistics network, cutting-edge IT systems, in-house expertise and excellent customer service is proof of its dedication to be the market leader. These attributes have placed Kuehne + Nagel at the forefront of the industry, and positioned it to continue increasing the scope of its customer solutions and services. Kuehne + Nagel has recently partnered with Wassel Logistics, one of Massar's investments, in Palestine as its sole and exclusive local partner.

Kuehne + Nagel offers a variety of logistics services to virtually all key industry sectors including Aerospace, Automotive, FMCG, High Tech, Industrials, Oil & Gas Logistics, Pharma& Healthcare and Retail Visit Website