Chairman's Letter
Welcome to Massar International.
As you explore this site, I invite you to share our vision of prosperity and peace as you gain a sense of our wide-ranging capabilities. In 1994, I returned to Palestine from the US filled with optimism about our country's future. After more than 2 decades of success, I look back with pride on our achievements. We certainly faced many setbacks, but I have every reason to remain a committed optimist. From a small outfit of 3 people, the company has grown to employ thousands – and we're still growing. By adhering to strong values and the principles of good business, we have created jobs, expanded industry sectors and facilitated access to global markets for many Palestinian businesses.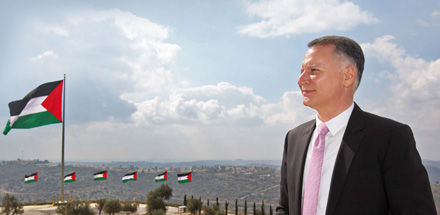 I attribute this exceptional growth trajectory to a deliberate strategy of vertical integration and portfolio diversification. As result of this positioning, we've been able to nimbly respond to opportunities tailored to our core strengths and to capitalize on regional synergies to further expand our reach.
Massar International continues to strive for optimal efficiency; maintaining rigorous internal management processes and taking advantage of new technologies to help us surmount obstacles. The strength of our reputation underscores the high caliber of our executive team and our professional staff as well as to the quality of the products and services we deliver.
We remain committed to the future of Palestine through the advancement of its national economy. We hope to play a significant role in bettering life for the Palestinian people and contributing to peace through shared prosperity.
Sincerely,
Bashar Masri
Chairman of the Board